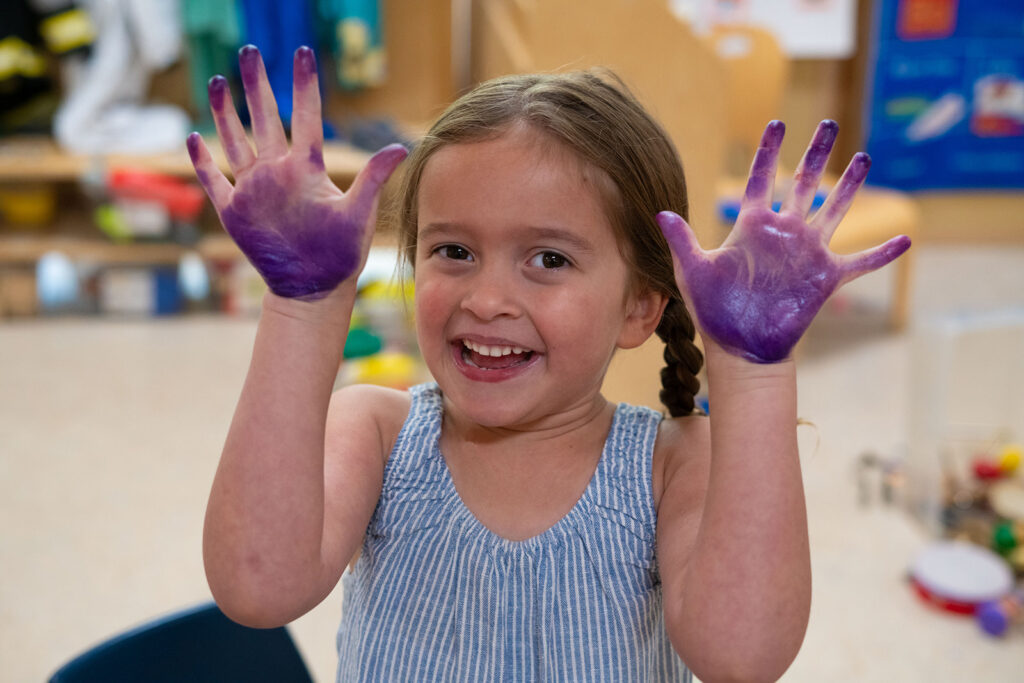 As a parent, you know that your child is a special gift, and their first years are crucial to their social and intellectual growth. KinderHaus is proud to play a role in helping children discover and explore their unique skills and potential as they're introduced to learning. We're so pleased to have you consider partnering with us to get your child off to the best possible start.
Our Story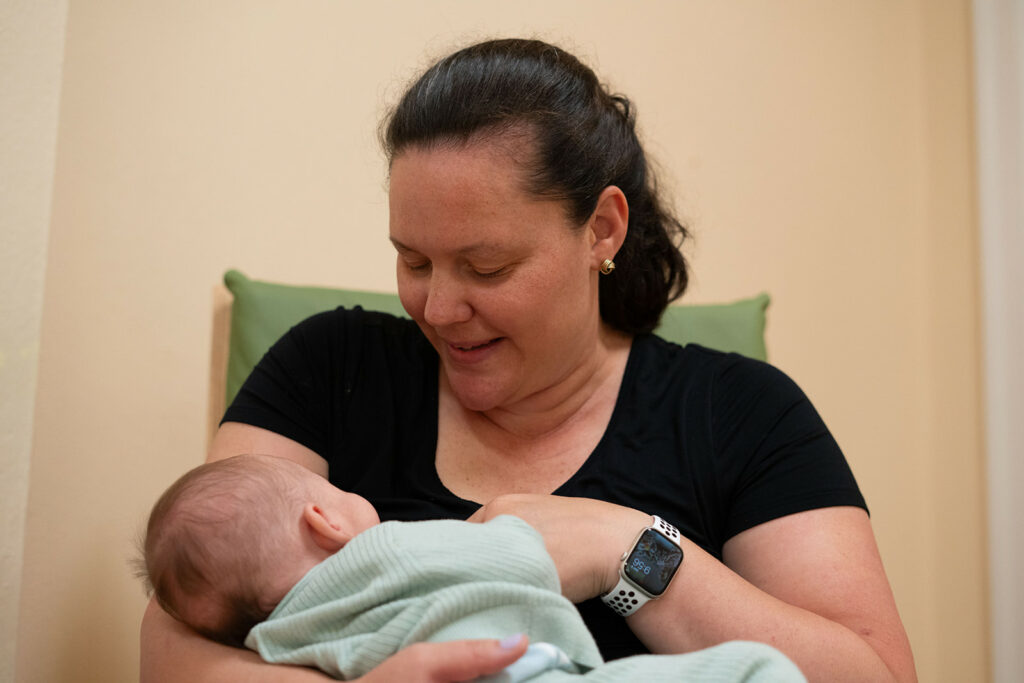 KinderHaus Child Development Center was founded in 1991 in the Chevy Chase neighborhood of northwest Washington, D.C., by Debbie Lane, an expert in early childhood education with now over four decades of training and experience. It had just five children and two staff members.

In 1996, to address ever-growing demand for high-quality child care in the community, KinderHaus expanded by adding the current Cleveland Park facility.

In 2020, the COVID-19 pandemic necessitated hard decisions. Among them was closure of the original Chevy Chase location so that the staff could concentrate all their efforts in Cleveland Park.

Our team is here for you. With decades of experience our goal is to share our love of working with infants and young children.

Anne Marie earned a master's degree in early childhood education from George Mason University. She established KinderHaus' first Pre-K program and created our curriculum. She also serves as the Curriculum and Instructional Specialist.

Kristin, who has a degree in speech and hearing, with emphasis on brain development, from The George Washington University, brings her energy and knowledge to the program. She also serves as Financial Executive.
Testimonials
Our son was welcomed into the Caterpillar classroom at 3 months old, and he has been attentively and lovingly cared for from day one. We quickly learned that KinderHaus teachers and staff actively engage with all families. It is truly a community and we're happy to be a part of it!
– Giorgia & Neil Sumilas
We have been extremely happy with the high level of care our son has received at KinderHaus for the last two years. He's been able to grow, build friendships and develop into a confident, happy boy. The experienced staff are consistently loving, nurturing, hard-working and fun. We really appreciate the daily reports, pictures, videos and periodic parent-teacher conferences.
KinderHaus also holds many events that have allowed us to meet other parents and get to know the teachers and staff better. The low teacher-to-child ratio allows for plenty of individual attention. Their excellent outdoor space has allowed our son to use his boundless energy. Activities such as music and Spanish make his days varied. These are just some reasons we highly recommend Kinderhaus to other parents.
– Sarah Marvar
As first-time parents, we enrolled our 5-month-old son at KinderHaus because our initial reaction was that it felt like we were taking him to visit a friend. We were right. He's always so happy when we pick him up, and his teachers are always happy to tell us about his day.
He plays outside, spends time with his friends, naps and gets all the love and attention he desires. We really appreciate the knowledge and experience his teachers have and share with us. While it can be embarrassing to be told our son needs to go up a diaper size, it's not so bad when it comes from a friend! KinderHaus is a special place.
– David Meyers & Veronica Pollock
We are proud parents of two KinderHaus children — a son in the Orca class and a daughter in the Dolphin class. We are so pleased to see how happy our kids are, how much they learn and discover, and what great fun they have! We are truly impressed with the love, attention, patience and kindness of the teachers and staff. The teachers are fantastic and the learning never stops! We always feel that KinderHaus is a home away from home for our children.
– Tatyana & Nicolas Gomis
My son RUNS to KinderHaus every day. He loves and is loved by his teachers. As a teacher myself, I appreciate how his wonderful teachers make learning fun, interactive and exciting. There is nothing better than hearing my son share with me everything he has done and learned at school.
– Tiffany McBride
KinderHaus is such a special place, which is a realization that became apparent to me immediately. Passionate, caring teachers and friendly, accomplished staff have created a warm environment in which children grow and thrive. Over the years, I have watched my children develop into inquisitive, happy, creative, knowledgeable boys who are curious about people and the world around them. The learning taking place inside the classroom and outside through trips to museums, theaters, libraries and other cultural venues allows children to explore a variety of interests
I've enjoyed sharing this experience with other KinderHaus families who serve as an extension of the community's support system. Regardless of what my children's next steps are, I know they will be ready for the adventure. For that, I can only say thank you, KinderHaus!
– Anne-Lamar & David Meeker
Our two children have loved KinderHaus. Our son, now 9, went from ages 2 to almost 5 and was given consistent exposure to intellectual stimulation and social interaction in a loving, warm and friendly environment. Not only was he well prepared for kindergarten, but he was excited because his first experience was so positive.
We send our 10-month-old daughter to KinderHaus now. Her smile every time we hand her off is only matched by the smiles of her teachers/caregivers. That gives us 1,000% peace of mind that she, too, is being looked after and loved as we want her to be, despite the fact that, unlike our effusive son, she can't actually tell us that yet.
– Eli & Virginia Cohen2
KH Gives Back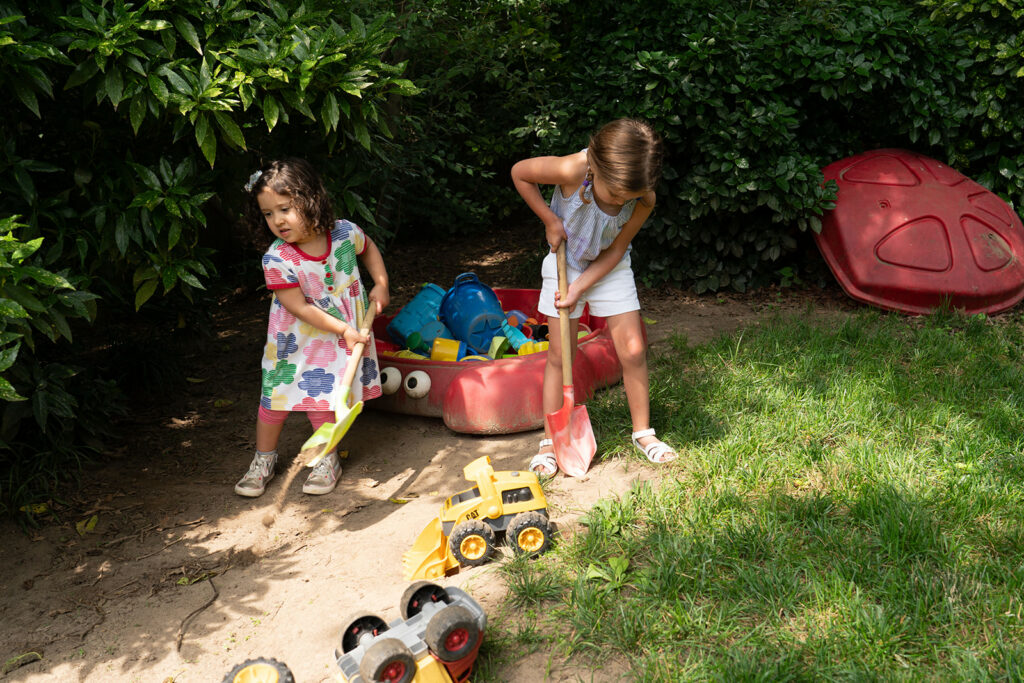 As a nonprofit enterprise, KinderHaus actively participates in our community and supports causes that improve the lives of children and their families. Here are some examples: